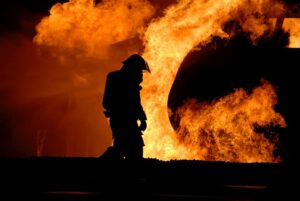 We are a Health, Safety, Fire Risk and Environmental Consultancy based in Cheshire. With nearly a decade's experience in ensuring compliance with statutory legislative requirements, across a broad spectrum of industries, we are committed to providing comprehensive, but commercially-minded services at competitive prices.
We provide our services nationwide, and our clients range from micro-businesses with less than 10 employees to large corporations. We can work alongside and in conjunction with your in-house Health and Safety Manager, or as a complete out-sourced solution. We have a wealth of experience in various sectors including; Care (Residential and Domiciliary); Children's Nurseries; Office Environments; Engineering; Manufacturing; Logistics; Warehousing; Ground Works; Construction; Aviation; Public Event Management; Retail.
Health and Safety legislation has a reputation for being restrictive and excessively demanding on business owners, particularly SMEs. We don't share or encourage that view. Health and Safety legislation has contributed to the UK having one of the most impressive safety records in the world. We specialise in ensuring that our clients achieve compliance with the relevant legislation efficiently, effectively, and economically, so they can concentrate on doing whatever it is that they do best.
We know that our clients want to protect the health, safety and welfare of their workforce, customers, and visitors, without compromising their bottom line. We implement systems and procedures that allow them to do just that.
Rhino Safety Limited. Making safety second nature.