Although the primary focus of any health and safety strategy is to prevent accidents from happening at all, when they do occur there needs to be a universal structure for reporting them. That's where Riddor comes in.
What Is Riddor?
Riddor is the Reporting of Injuries, Diseases and Dangerous Occurrences Regulations 2013. It is a health and safety law in the UK that determines how workplaces and responsible persons must record and maintain information about accidents, injuries or diseases that occur at work. It also applies to incidents that happen outside of work but are caused by the workplace, such as asbestos related illnesses.
Riddor legislation was significantly updated in 2013 with the aim of making it easier to use. It is a guide for employers and the self-employed, with detailed regulations on what types of accidents and injuries should be reported, how the information should be recorded and how long to keep any records for. Riddor reporting also pertains to any accidents or injuries that happen to the general public if the workplace is one that is open to customers, for example shops and garages. 
Who Is Responsible For Riddor?
Anyone who owns, or is in charge of, any kind of workplace is responsible for Riddor reporting. This can mean an employer in a business setting or anyone in control of a premises, for example a store manager. Self employed people are responsible for reporting any accidents or injuries to themselves or to anyone that undertakes work on their premises. 
Gas engineers are also responsible for Riddor reporting if it is discovered that work they undertook or gas they supplied has caused an accident. Additionally, anyone in charge of a quarry, mine, well or pipeline also has a duty to report any accidents, injuries or diseases. 
Employees, members of the public, or other third parties are not responsible for Riddor reporting.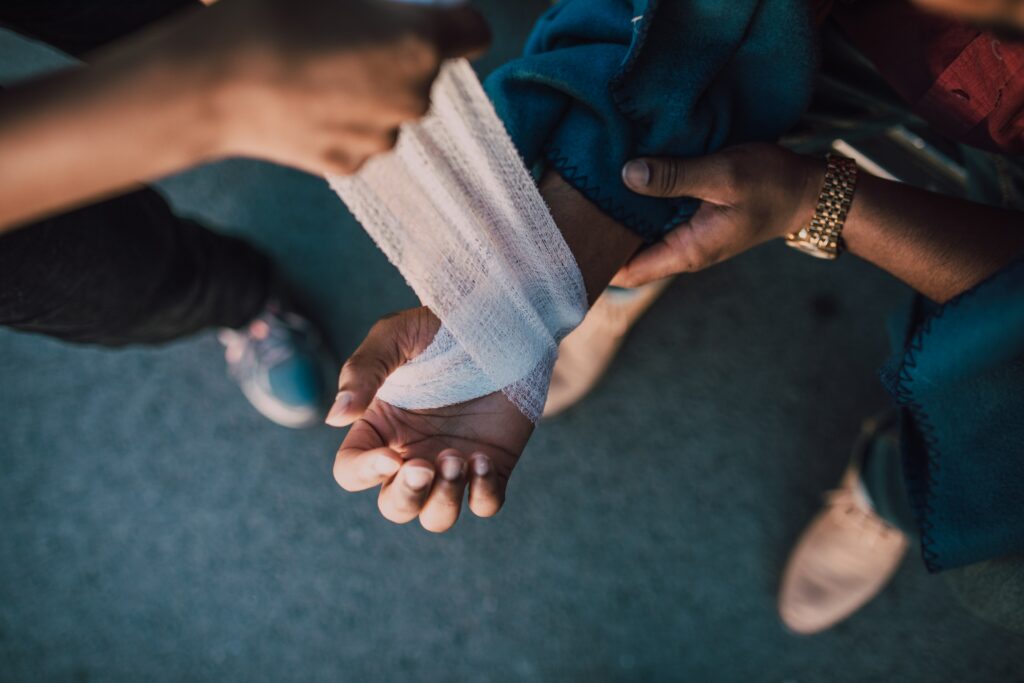 What Should Be Reported Under Riddor?
There is an extensive list of what should be reported according to Riddor legislation. In the simplest terms, it is any accident or injury that happens at work or as a result of work, or any disease that develops because of a workplace environment. However, there are various guidelines that stipulate exactly what should be reported for each type of workplace based accident, injury or disease.
1. Accidents
Riddor defines reportable accidents as those that are separate, identifiable, unintended incidents that cause physical injury. This specifically includes acts of nonconsensual violence to people at work. 
Riddor reporting should take place when an accident happens at work and it can be shown that the specific work environment led to the accident. For example, faulty machinery leading to an injury. 
If the accident happened at work but was in no way linked to the workplace or the way the workplace is organised, then this would likely not need a Riddor report. 
2. Injuries
There are multiple injuries that require a Riddor report. There is also a distinction made between over 3 day injuries and over 7 day injuries. An over 3 day injury or an over 7 day injury means the number of days that the injury has left someone unable to return to work. In the 1995 Riddor legislation any injury over 3 days had to be reported to HSE. This has since changed and whilst over 3 day injuries should still go in an accident book, only over 7 day injuries require a Riddor report. 
Any deaths that occur in the workplace, to workers or non workers must be reported. This includes death from physical violence. It does not include suicides. 
Other injuries that must have a Riddor report attached to them are called 'specified injuries' and include:
Fractures – diagnosed by a GP and to any area other than thumbs, fingers or toes

Amputation – to either one or both arms, hands, fingers, thumbs, legs,feet or toes

Crushed organs – internal damage to the head or torso leading to crushed organs 

Sight loss – either full or partial

Serious burns – defined as covering more than 10% of the body

Scalping – where the skin is separated from the head

Unconsciousness – either by asphyxiation or from a head injury

Other injuries that happen from working in an enclosed space and lead to a heat related illness, hypothermia, admittance to hospital for more than 24 hours or require resuscitation. 
If any of these injuries happen to a member of the public whilst in a workplace, a Riddor report would need to be filled out and sent to HSE. A report is also needed for any injury not on the list that happens to them in the workplace and requires a trip to hospital. There is no need to file a Riddor report for a member of the public if the hospital trip is merely a precaution or if the injury happens whilst they are at hospital and is not as a result of the workplace.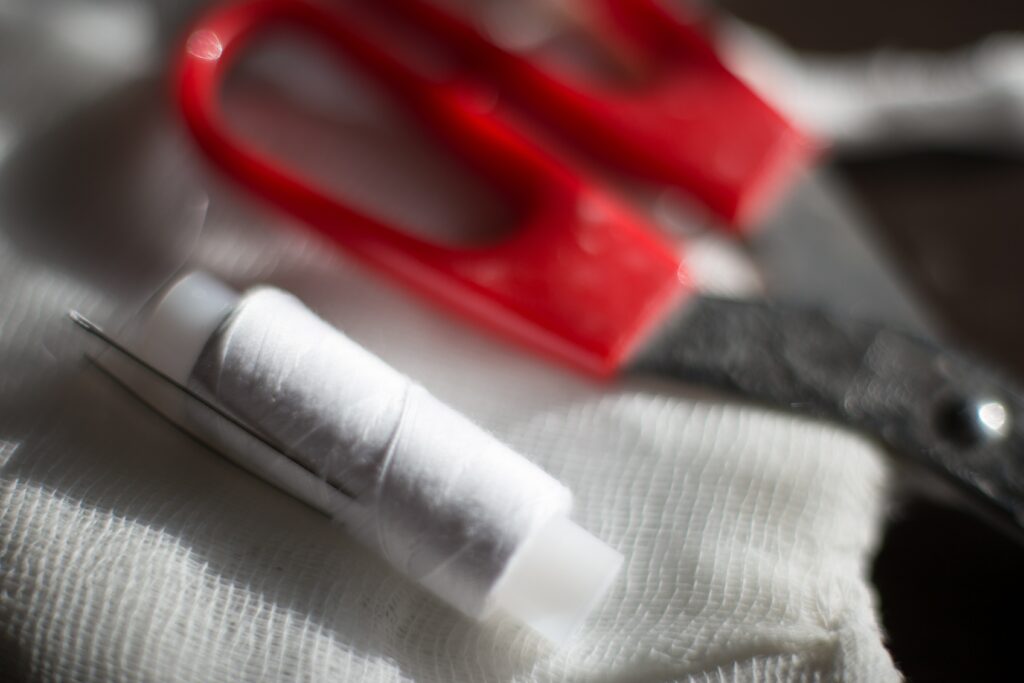 3. Diseases
In some cases, a disease can develop as a result of a workplace environment, and this can happen after an employee has left the workplace. These are referred to as occupational diseases. Diseases listed in Riddor legislation include things like carpal tunnel syndrome, occupation dermatitis or occupational cancers. For example, lung cancer may develop after continued exposure to asbestos fibres. 
These diseases are subject to Riddor reporting if they have been caused or exacerbated by the workplace. If it is shown the diseases were pre existing and not affected by the workplace then there is no need to make a Riddor report.
4. Dangerous Occurrences
The final element of Riddor is dangerous occurrences. These are described as 'near miss' events that could have caused significant harm. There is a list of 27 such events in the Riddor legislation, as set out by HSE. They include incidents such as electrical fires or scaffolding collapses. Some of these Riddor reportable incidents apply to most workplaces but some are more specific and relate to quarries or mines.
Gas Incidents and Riddor
In addition to the guidance around accidents, injuries, diseases and dangerous occurrences, Riddor also sets out rules for reporting any incidents that happen as a result of gas. This part of the Riddor legislation is primarily for distributors, fillers, importers or suppliers of flammable gas. If these people find out anyone has been injured or harmed after an incident with gas that they supplied then they must fill out a Riddor report.
The same goes for gas engineers on the Gas Safe Register. If a gas leak or a gas combustion happens and you have installed or certified equipment that may be faulty then it should be reported. 
How To Complete A Riddor Report
You can keep Riddor records in any format you wish, for example; a spreadsheet, in a folder, or using your accident book. An accident book is a legal requirement for any company that has 10 employees or more. Reports should be submitted within 10 days of the incident. This increases to 15 days for over 7 day injuries.
Riddor reports can then be sent to HSE online. You cannot do a Riddor report over the telephone unless the accident has resulted in a fatality, in which case you can call the Incident Contact Centre.
The information you must include in the Riddor report is:
The time and date of the incident

The date of recording the incident

Personal details of the people involved

A description of what happened and the subsequent injury or disease
Whilst you can record the personal information of the people involved in the accident for Riddor reporting, this information is protected and must not be shown to anyone else under the General Data Protection Regulations (GDPR).
Why Is Riddor Important?
Riddor is important because it helps to reduce the number of accidents that happen at work. Holding people responsible for workplace accidents and injuries ensures that more is done to prevent them happening in the first place. Riddor reporting also provides the Government with information that they can assess to see where and how most accidents happen. Again, this helps to reduce the amount of work based incidents that occur in the UK.
Having robust health and safety measures in place ensures your workplace is as safe as it can be. Rhino Safety specialises in health and safety for any and all industries, from office based businesses to the construction and hospitality industries. Riddor is a crucial part of the health and safety process, but stopping accidents happening at all is the real goal. Contact the team at Rhino Safety to find out how we can help prevent workplace accidents from happening.