Whether you voted to leave or remain, none of us can escape the changes that Brexit will bring. The ripples caused by Brexit are still expanding, and we don't yet know what the full impact will be. As health and safety experts with nearly a decade's experience across a broad range of industries, though, we are well placed to make some predictions about how Brexit will affect UK Health and Safety law.
Brexit has posed a set of challenges to the health and safety industry in the UK, however, these challenges might not be as serious as we first think. Here, we will take a look at what Brexit means for health and safety legislation, and some of the challenges businesses will likely face, and how Rhino Safety can help.
Health and Safety After Leaving the EU
In the words of Dad's Army's Lance Corporal Jones, 'Don't panic!'. Although many of our health and safety laws stem from EU directives, the UK had a great deal of input into those directives originally, so there is no reason to expect a widespread short term change.
Our main regulation, the Health and Safety at Work Act, predates our membership of the  EU and the UK has a long and proud tradition of upholding standards and the welfare of individuals. Even if certain regulations change, the employer's general duty of care to their employees will always remain.
According to a statement by the International Institute of Risk and Safety Management, an industry professional body, "Many EU health and safety and environmental directives have been transposed into UK law so currently nothing changes until the UK government puts in place mechanisms for further deregulation."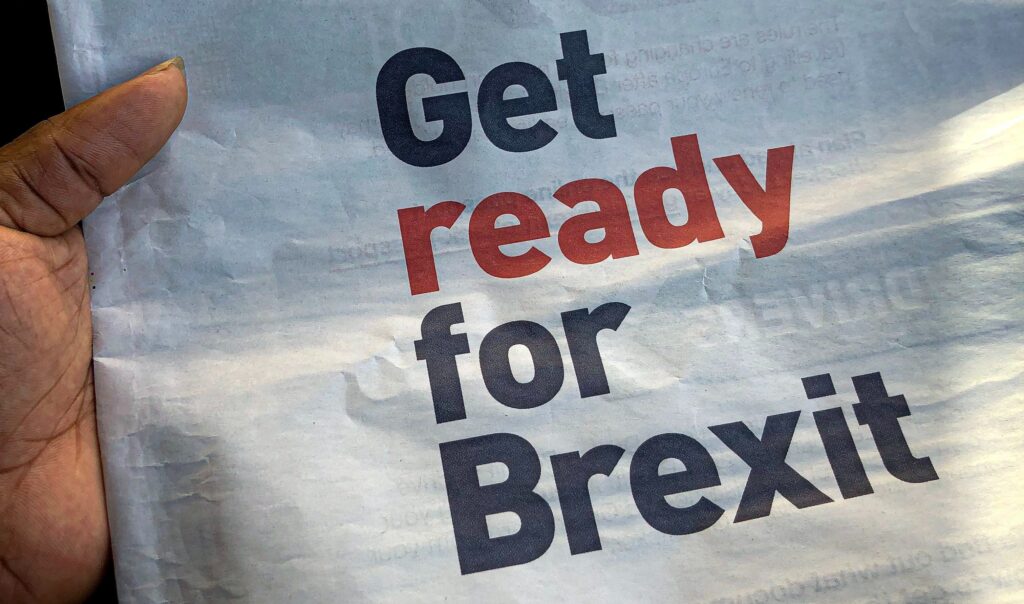 Health and Safety Measures in the UK
The UK has an excellent safety record, and our standards are often a benchmark in developing countries, with approaches that are admired and imitated globally. In fact, separating ourselves from EU regulation could be an opportunity to review current regulations and strengthen our existing framework.
The Health and Safety Executive, whose expertise is highly sought after globally, will obviously continue to monitor changes and additions to EU regulations, and is in a good position to be able to 'cherry pick' positive changes. Compliance 'red tape' could be relaxed, making life easier for small businesses.
Challenges for Businesses After Brexit
It's clear that UK and EU health and safety regulations will differ from each other. Some parts of new UK laws and measures will not be implemented in the EU, and the same goes for laws implemented in the EU.
The main challenge, then, will be seeing how the two systems change and adapt over time. Businesses will need to change their measures and adapt to ensure that they know the requirements in both the UK and in the EU. A UK manufacturer who operates both in the UK and in the EU, will need to make sure that the sites are compliant with UK and EU laws.
Need help with Health and Safety Solutions After Brexit?
Maintaining health and safety standards is important all of the time, but political movements like Brexit add additional challenges. It shows that ongoing training and keeping up to date with changing regulations is harder and more important than ever.
If you would like to know more about how Brexit could affect health and safety in your business, please contact us and we'll be happy to talk it through. We provide comprehensive services, including management and compliance, consulting, auditing and training, across a wide range of industries, so you are safe in our hands.