Whether by choice or reason, remote working has become an important part of many businesses. The Covid-19 pandemic played a part in this transition, but with more employees returning to the workplace, there's a shift in just what kind of working method is best going forward. As ever, this largely depends not only on the organisation but the employees within it, and this is why Health and Safety requirements for working from home are important to consider.
To make sure everything is considered and done correctly, it's important to understand what remote working is, how it differs from Health and Safety at work and why this matters to employers. Health and Safety at home requires a different way of thinking, where the workplace is not just limited to the office or store, and while you can't control everything, reasonable steps need to be taken.
The Rise Of Remote Working
Remote working has been around a lot longer than most people realise. The pandemic certainly pushed this method of working into the spotlight – mostly because for some businesses, it was their only way to operate with the rules and regulations put in place to handle the situation.
Technology made remote working feasible long before this for organisations willing to embrace it. Communication tools and workflow and project management software helped teams work effectively over great distances and meant that talent didn't have to be local. The best people could be hired anywhere and that will always bring results.
With businesses 'returning to normal' working patterns, remote working isn't going away. In fact, many companies are embracing the benefits it offers more than ever.
What Has Remote Working Changed For The Workforce?
The general rule was that employees would work from an assigned location that contained all the equipment and resources needed to carry out their work. Remote working has seen a greater reliance on the internet and cloud technology to allow workers to access data, information, tools and resources from anywhere.
This flexibility has highlighted the importance of being able to work from home when it's better to stay away from the office, such as with illness. A slight cold can be isolated without losing productivity but reducing the risk of anyone else becoming infected. Previously, it was either a sick day or time in the office, which could cause others to get ill.
Hybrid working has evolved from this as a compromise, with some time spent remotely and the rest in the office. This means that workers get some social contact with each other and the office gets some use, too. Some tasks or projects work better face-to-face and with flexible schedules, workers enjoy the best of both work arrangements.
The Benefits Of Remote Working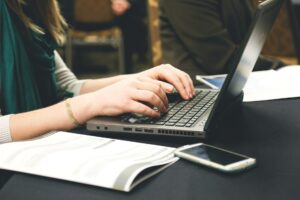 Remote working – and hybrid work schedules – allow workers to take back more of their time and find an environment that allows them to be at their most productive.
While the office has long been regarded as the central hub of a business, it caters to a certain type of individual, no matter what features or perks are included. To escape the distractions and crowds, more introverted employees will perform better away from this location and produce better work.
This includes people being able to skip their daily commutes, which in some cases can be long, stressful periods of time that nothing else can be done. Without these journeys, there's a better work life balance and less stress.
Beyond this, remote working allows businesses to recruit from a much wider talent pool than ever before. Gone are the days when people had to be local to be hired, and even if the long term plan is to bring employees closer to the workplace, it doesn't have to cause extra chaos and uncertainty by uprooting within a month.
What Are The Risks Of Remote Working?
While it sounds like remote working is a great solution, it does come with some risks – but they are easily addressed.
Communication is a big issue, as it's easy for remote workers to feel isolated or cut off from their team if most of them work in the office regularly. With different programs and apps, this can be addressed and ensure there's plenty of places for conversations – even those chats over the printer, where people can socialise on occasion.
Productivity is another issue some managers worry about. How can they be sure people are working when they say they are, and delivering the work on time? Project management tools and workflow software can be accessed online and track hours on a task, show stages of different projects and more. This makes it easy not only to work with different teams in an office, but employees over larger distances.
While these are just a few examples, there are processes and resources that can address any risks you identify with remote working.
What Is Work From Home Health And Safety?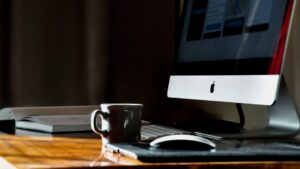 Now that we know what remote work, or work from home, is, we need to consider how it can be implemented safely. It's not as simple as ensuring there's a desk and chair for your employee to use.
Much like you would do at the office, an ergonomic audit will help create a good environment for remote workers that ensures maximum productivity. Home office Health and Safety covers the physical and mental wellbeing of your staff while they work remotely, and it shouldn't be skipped.
Different risks need to be identified and addressed, and allowances need to be made for times when disturbances may be unavoidable. With a professional and supportive team, none of this is too difficult to handle.
What Does Health And Safety At Home Involve?
To make remote working a feasible and safe option for your staff, you will have to alter some of your Health and Safety processes to account for a new location. In an office or commercial property, it is easy to identify risks and hazards that need to be addressed to create a safe working environment.
Conducting an ergonomics check, for example, can still help identify the right equipment for your staff to ensure they're not causing short or long term harm sitting at a desk that isn't suitable.
Wellbeing checks should also be made to ensure workers don't feel isolated, or that they have an appropriate way to switch off at the end of the working day to avoid extra stress or burnout.
What's Different For Health And Safety At Work Compared To Remote Working?
While it might not be feasible to check every home office's Health and Safety, you can help workers identify risks and take appropriate steps, as a business, to address them. Whether this is through Health and Safety training, through template documents with examples to help them in their audit or another method, businesses rely on the accuracy and detail of their workers to get things right.
There's also more emphasis on staff taking responsibility for their safety as there are fewer ways to put controls in place. People with families could find different risks, for example, than those without, so there needs to be flexibility in how Health and Safety is approached for remote workers. These risks can include, among many other things:
Loose/untied wires
Objects left on the floor
Children and young family members interfering with equipment
Tools and equipment that aren't checked for issues regularly.
What Are The Health And Safety Requirements For Working From Home?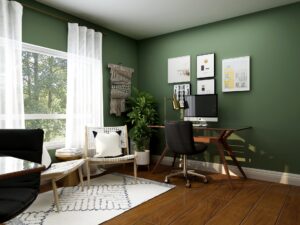 Since working from home is still a relatively new concept for many businesses, the responsibilities are still being worked out in some cases. As we mentioned, it's important to understand who's responsible for completing Health and Safety audits and checks, as well as documenting incidents and putting processes in place for the health and wellbeing of employees.
This means a dialogue must be had, and should be open at all times. Within this discussion, an agreement and understanding of core working hours, flexible hours, times and days and expected work to be delivered should all be made clear.
Once the expectations are set, it is the responsibility of both the employee and employer to ensure they are adhered to, and this requires trust and openness on both sides to highlight issues and fight resolutions quickly.
Making Remote Working And Health And Safety Easy
If flexible or hybrid working is being adopted by your business, then it should be easy for workers to choose this option and get everything they need to make it work. If it becomes too difficult, workers will become disillusioned and feel like you don't support that choice – and that creates a negative culture you should aim to avoid.
That means making Health and Safety as easy as possible, too, so there are fewer roadblocks to getting the most out of your employees.
Help Workers Find The Right Solution For Their Home Office
Not everyone will have a dedicated room for a home office, but identifying where a good workspace can be found in their home is of mutual benefit to everyone. If a worker needs support in finding this space, you can offer support here.
Once a room or area has been identified, home office Health and Safety can ensure it is as safe as possible. This means identifying any possible hazards – even those not work related but could still impact work being done remotely.
Some of these require a plan to address, and others need more responsibility from the employee, but this should be detailed clearly so all parties know their positions and what they are responsible for.
Providing Employees With The Right Tools For A Safe Working Environment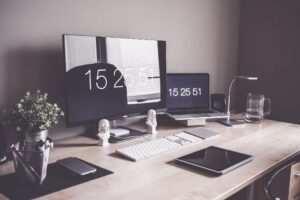 As part of any Health and Safety audit, you can identify what equipment an employee needs to work remotely. This goes beyond a laptop, for example, but the kind of tools and software that machine needs.
Other considerations include a desk and chair, supporting equipment such as a keyboard and mouse, or an extra monitor if one is usually supplied at the office. You can check internet connections, lamps, sources of light and other factors, too, and while not all can be solved or handled by the business, some costs or items can be purchased with help in some cases.
Check On Their Mental Wellbeing Often
Isolation is a risk of working remotely. Even workers with a family can feel shut off from the social aspect that comes from working in a team, and that's why it's important to take steps to make sure that this is addressed.
A good way of doing this is making sure teams schedule time for social activities. This can be in the form of video chats, even just fifteen minutes once or twice a week, to make sure everyone can chat and feel connected.
Regular one-to-one meetings can also be useful in making sure workers are doing well. By creating open avenues for discussion, where no one is being judged, any problems can be identified early and addressed.
Stress the importance of boundaries, too. It can be harder for workers to switch off when they work at home, and this can lead to burnout very quickly.
Do You Want To Know More About Health And Safety Requirements For Working From Home?
Remote working has plenty of benefits for certain businesses and people within them. While it's not for everyone, making this method of work possible and suitable for the people who suit this style can be advantageous in attracting and retaining the best talent. Health and Safety at home is still the responsibility of the employer – at least, as far as the working environment is concerned.
With that in mind, there's more to Health and Safety requirements for working from home than you might think. There are other considerations with different environments, and the role the remote worker carries out will add even more factors to think about. While the process for ensuring a safe working area may be the same, the results won't be.
If you'd like to know more about what remote working means for Health and Safety, get in touch with a member of our team and we'll do what we can to help.